2018 was a year where we witnessed firsthand the alarming escalation of cybercrime around the world. It is also true that it allowed us to observe increasingly effective cybersecurity strategies in companies to repel catastrophes and dangers of all proportions.
In this scenario, there are obligatory business questions that we CEO's should ask ourselves about what 2019 will bring. Whether we are CISOs, CIOs or heads of CSO and CTO departments.
Whatever our role, there are questions that haunt us when it comes to IT and operational security. Among them, is a large-scale cyber apocalypse feasible? What are the security trends that will be most effective in preventing us from falling prey to 5th generation cyber-attacks?
It is a fact that technology and specialization in IT security and cybersecurity set remarkable trends that during 2019 will continue their course towards perfection and deepening. It is about these forecasts, which every web company should be aware of, that this new blogpost is about.
The importance of security and cybersecurity
Cyber threats are becoming more sophisticated and recurrent every day. So the big challenge for web companies in 2019 will be to keep investing to perfect their barriers and reinforce layers and layers of protection.
So what actions should be taken this year to avoid falling prey to these increasingly surprising and perverse dangers? On this critical point, experts from the world's best security companies warn that cybercriminals should no longer be seen as lone wolves.
Just as security strategies are being optimized in all susceptible environments, cyberterrorists are doing the same with the same impetus.
The problem today is that they are grouped in highly organized and globalized mafias that operate transnationally. They use intimidation, fraud and extortion in electronic media to make easy money. And yes, they will not stop doing so during this 2019.
Did you know that some 3.2 billion attempts to usurp the identity of users on the Internet are recorded monthly on the planet?
This happens in a universe of 4 billion users that cyberspace already has, according to the latest report by We Are Social and Hootsuite. In other words, 53% of the world's population is cybernaut and therefore vulnerable.
Message: Statistics confirm that 1 in 6 companies is highly vulnerable to a cyber-attack
Europol reports that more than 6.4 billion emails with dark intentions circulate daily, most of them phishing. So how to repel increasingly complex cyber threats.
2019 and the trends in cybersecurity
With the advancement of the Internet of Things (IoT), the growth of data in the cloud and artificial intelligence increasingly involved in our lives, what this 2019 holds for the C-level (CEO, CISO, CIO or CTO and CSO) will be decisive in terms of consolidating security and cybersecurity mechanisms for companies and individuals.
No one says it will be easy in the face of a criminal phenomenon that is growing exponentially. These are the cybersecurity trends that we will see more and more in action in a year that promises a wave of multiple and real threats.
Strengthening defenses in the IoT world
Some experts agree that 2019 will not bring improvements in the security of the Internet of Things (IoT). This will continue to be the delight of cybercriminals to undertake all sorts of harmful actions such as cryptojacking, DDoS attacks, thingbots and the rise of vaporworms.
So web companies will need to focus on responding to this to optimize defenses in the IoT world against these types of attacks.
Message: 50% of data stolen by cybercriminals is used in the first 7 hours following an attack.
Technologies that are easier to manage
2019 is key for ICT in the face of the growth of mobile and cloud technology. And the trend?
Bringing smart network security technologies that are easy to manage by companies, whatever their size and distribution, with the aim of repelling cyber-attacks that take advantage of vulnerabilities in software, IT infrastructures and those in charge of their management and use.
Multiple layers against spearphishing
With the advancement of phishing and the sophistication of spearphishing, malicious emails will become increasingly personalized and appear creepily more real with the help of automation and Artificial Intelligence.
All the layers that can be implemented to protect end users from these disguised attacks will be the big challenge for web companies this 2019.
Preventing mass and automated attacks
In 2019, cybercriminals will launch increased large-scale automated attacks against any company using certain versions of Windows or Linux. All this in the shadow of the European Data Protection Regulation, approved on May 25, 2018.
This legal text narrowed to 72 hours at most the time in which companies must notify breaches of their security. Failure to do so entails very costly fines and this will be exploited by cybercriminals with escalations of more ransomware attacks to extort victims.
What can you do to protect yourself? Well, look for partners who have greater technological expertise in this field and who provide solutions based on the best advances in artificial intelligence to prevent information hijacking.
Self-learning with the help of AI
The most successful cybersecurity formulas will be those based on self-learning systems using artificial intelligence, data mining and predictive pattern profiling of cyber hacker attacks.
This involves creating automatic conditions for more collaborative and open environments between cybersecurity companies, research companies, device manufacturers and regulatory bodies. Technologies such as blockchain and distributed accounting will also be particularly conducive.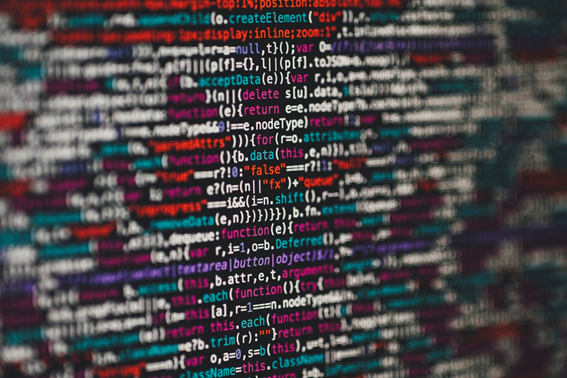 New synergies and markers
Machine Learning algorithms will be more focused in 2019 to detect and predict criminal behavior. In 2019, data scientists and cybersecurity analysts will have to establish better synergies, which will lead to new operational approaches in this field.
Another trend in security will be a greater concentration of efforts toward improvements needed for the determination of individualized biometric markers, whether by fingerprint, retina recognition or whatever else emerges.
Message: 91% of hacker attacks start with a simple phishing email.
Conclusions
In 2019, companies and their managers will increasingly have to rely on Artificial Intelligence and collaborative environments to have the information they need to prevent mass, large-scale cyberattacks.
The criminal trend is toward accessibility to technologies such as as-a-service AI, which facilitate them with the perfect evasion strategies to remain undetected while are growing the attacks.
Likewise, they will increasingly tend to plan combined malicious actions, i.e., with several targets at once, which can cause distraction and dispersion of attention. As we can see, 2019 will be quite a challenge for those responsible for cybersecurity companies on a global scale.
You may also be interested in:
Security in application code: SecDevOps
What is the cost of suffering a cyberattack?
Network monitoring with Wocunsables
Receive a free 30-minute consultation on cybersecurity solutions for your company.
Contact one of our experts