According to a study conducted by the Harvard Picture Review on whether data analytics generates or changes anything in organizations, the companies that support their decisions on data are 5% more productive and 6% more profitable than their competitors.
More and more data is being created and it is said that every two years the amount of information in the world is doubling. We have a lot of information available to us, but how much of it is accurate?
There are millions of Internet users who instantly access online information from their mobile devices, in different geographical locations. But what security problem does the information face? Interconnected environments are becoming more complex, so security must be present and adapted to each of the needs and challenges presented by technology.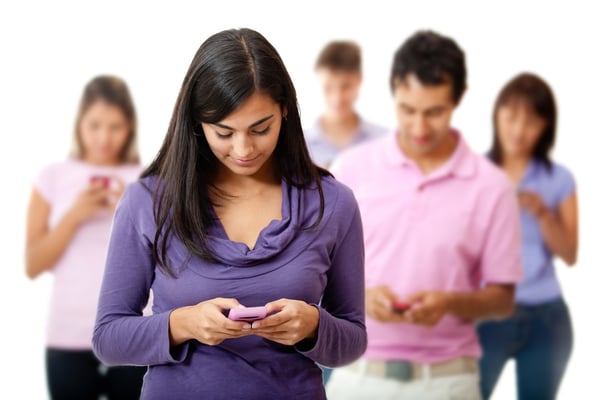 The power of social networks has increased, as it has become a very important information dissemination platform; however, it can cause certain risks for the community, generating misinformation, wrong decision making and, in some occasions, economic panics. How can information be cured, having access to millions of people?
The increased accessibility in the use of the Internet, WI-FI networks and mobile data in different geographical locations, such as busy places: shopping malls, hotels, airports and restaurants, among others, facilitates the active interaction of more users, more content on their mobile devices and, likewise, risks in the exchange of personal or work information.
Information is easy to create but is difficult to believe or trust.
It is easy to disseminate or propagate but difficult to control. The big challenge is to try to curate content that is spreading more easily, shows different opinions, influences political decisions, and can inform or misinform citizens, depending on its veracity.
The role of business intelligence in the crisis process
Business intelligence can be defined as the cognitive process of taking a certain amount of information and, from it, making it applicable and converting it into a starting point for making decisions.
This process is carried out by organizations and if they obtain positive results, this information will become valuable knowledge and thus a competitive advantage for the organization. Otherwise, making a decision without knowing the essence of the organization can lead to a crisis that can have a great impact on the development of its activities, projects, relationship with its clients, etc.
To avoid a crisis, it is essential to take internal and external information that directly affects the company to develop that intelligence and the ability to make better decisions. From the security point of view, it is essential to know if any type of risk may arise and, based on this, to react to reduce the impact of incidents. It should be taken into account that each organization tends to have different processes in the way it reacts to inconsistencies, which can increase the time it takes to identify problems and, therefore, increase risks.
"All decision-making processes are supported by as much information as possible; this is why the whole universe of data called Big Data will be the differentiating variable of success, which will give a competitive advantage to organizations that have the ability to analyze and understand their company's information. - Says Javier Diaz, VP Americas at A3Sec-.
The fact of implementing data analytics allows to detect failures, problems or opportunities that can positively influence the development and results of the business, which is why organizations that currently manage data are very well positioned and are above their competition.
Thanks to the above, the presence of a data repository or datalake within the organizations has been strengthened, allowing the centralization of data and the automatic generation of actions in the face of a possible crisis process; for example, sending a message to stop an attack, blocking a machine from the network, etc.
The whole process of business intelligence allows to take the complete information of the company, centralize it, group it, analyze it and monitor it to anticipate possible crisis situations that may affect the reputation and the relationship with the company's customers.
Do you want to use a single IP Infrastructure Monitoring tool?
WOCU will allow you to service hundreds of customers and monitor thousands of devices centrally. Request a Personalized Demo.