Have you heard of proximity marketing. If it doesn't sound familiar, you might find it strange to know that it's something you experience regularly when you walk down the street, go shopping or while you have your smartphone in your hands.
Maybe it's happened to you that you leave your house and your cell phone vibrates to notify you that the corner store, just the one you just passed, is having a sale. Or that the restaurant a few meters away is offering a special promotion or a special dish that day. Coincidence? how does this happen? the answer is close or proximity marketing.
Now, if you have a store, promote a brand or provide goods or services, proximity marketing is a strategy that will help you boost your sales.
Are you interested in knowing how you can implement it? We'll explain it with simple examples so you don't miss the opportunity to take advantage of it.
What is Local or Proximity Marketing?
You may be wondering how this sales strategy works and how you can apply it.
In fact, proximity marketing has been with us for some time now. It is part of advertising actions and direct sales, as it seeks to establish a very close link between the customer and the advertiser.
The exponential advance of mobile technology extends its projection and has perfected it to levels never before experienced. This is where we want you to visualize its advantages and how you can improve your sales in an innovative way.
Proximity marketing can be defined as a group of strategies that make use of technology to connect with the user, just when he/she is in a specific place.
Thanks to the geolocation of mobile devices and other resources, more effective, closer and faster campaigns can be established between a user and a brand, at the exact moment when the person, for example, passes in front of a store or a specific place.
This translates into a direct and positive impact with the audience or target. Proximity marketing invites the customer to play, to interact with brands, which generates greater engagement. It gives the receiver of the message the option to decide what to do and where to go.
Experts in the field describe it as the targeted distribution of messages, texts, images and multimedia to customers within a radius of less than 100 meters. With smartphones, the success of this type of marketing is becoming increasingly real and measurable, both for users and for brands.
This is because advertising that arrives directly to the cell phone is interpreted as information of interest to the receiver, and therefore, there is a greater tendency towards openness, receptivity and possible action.
It is not an invasion or advertising harassment, since it is the user himself who gives consent to receive this contextualized and interesting information, with a high potential to be shared through social networks or personally.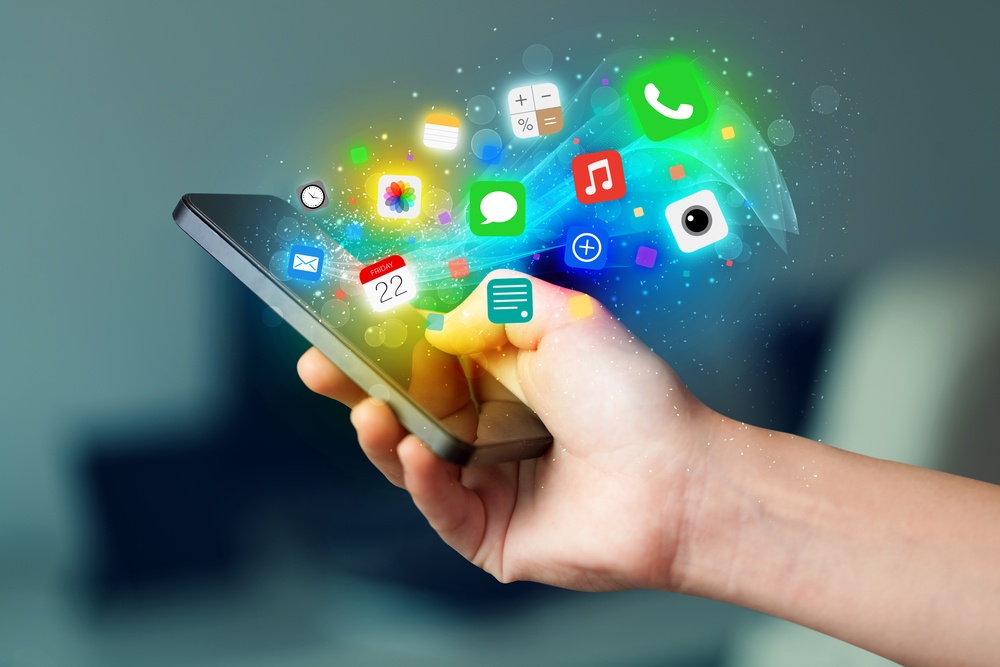 The QR code, the connection to wireless networks such as WiFi or NFC, Bluetooth/Beacons, apps and SMS are examples of proximity marketing with the help of mobile technology. Now, we will focus on WiFi and Bluetooth.
WiFi Proximity Marketing
Having an Internet connection is a necessity. We all want to stay connected and receive timely information on our devices. This is where free WiFi access and proximity marketing come together to help audiences and brands.
For businesses, stores, supermarkets, trade shows and institutions to offer free access to the network leads to better customer service. It leads to establishing a front-line contact to share useful information, while the person is moving around, walking down a certain aisle or in the store.
The use of algorithms used to learn the position of the customer, while walking near the establishment, amplifies actions that can include sending greetings from the brand to interesting information about promotions, offers and ways to win digital coupons, to name a few uses.
As you can see, offering free connection to a WiFi network has many commercial advantages.
Since the customer browses without spending their data, it provides opportunities for the store to get to know the user when they sign up or fill out the network access form. This automatically feeds the company's database for more segmented and successful campaigns.
Bluetooth Proximity Marketing
Bluetooth is another useful tool in close-to-customer marketing. For retailers, it can help to capture attention at times of high foot traffic, to get people to try a new product or make better use of their purchases.
With beacons, Bluetooth technology is gaining momentum as an advertising strategy.
Beacons are devices similar to a computer mouse, which function like a GPS. They launch a single Bluetooth signal, up to 50 meters, directed to each cell phone that has the application activated to detect it.
In return, the user will receive offers, discount coupons, detailed catalogs and any other messages that can guide them while they stay on site.
The advantages of Proximity Marketing
Do you want to know the advantages of proximity marketing campaigns for your business?
You already know that you can send product recommendations, give away coupons, promote offers and provide personalized messages for your frequent customers. This builds long-term customer loyalty and makes the experience of buying or using your services more attractive.
It allows you to "move" your customers during off-peak hours. It also brings useful information and guidance to the customer (like a virtual promoter) while the physical store is more congested with people.
Therefore, if you have a brand, the local or proximity marketing helps you:
Communicate in real time with your frequent or potential customers.
Notify your customers that your products and services are close and within their reach.
The user perceives as positive and useful the information, promotion or invitation you are making.
It allows you to know habits, interests and user profile.
It increases the participation and response of your audience.

For customers, some advantages are:
They get benefits, gifts, discounts and information in real time.
They receive guidance on products and services.
They feel better attended, making users loyal.
Save time to find what they are looking for.
Improves the shopping experience and retribution
How to do the Proximity Marketing
Practices such as flyer distribution or street marketing are ways of establishing a personal and direct contact between the promoters of a brand or product with potential customers. This is proximity marketing in its traditional version.
Handing out digital discount coupons that can be redeemed at a store, supermarket or restaurant, or sending text messages to notify about a promotion or special event nearby are ways to implement this strategy with the help of technology.
Do you have a product and want your customers to know about it? You can ask them to scan a certain QR code (similar to a barcode) with their cell phone and they will get information or a reward in return.
WiFi, Bluetooth, apps and geomarketing (approximate location of the user and their mobile) are other technological versions of proximity advertising. As you can see, you have many offline and online options to effectively target your target.
Examples of Proximity Marketing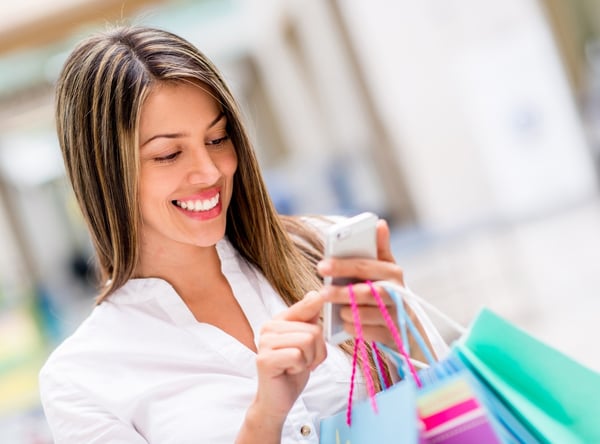 Among the offline proximity marketing options, the distribution of flyers on the street is gaining popularity as a cheap and very successful advertising strategy, since the recipient is usually open to this face-to-face contact.
According to Business Insider, beacons are one of the mobile technologies with the best prospects of generating immediate sales among retailers. Companies such as Macy's have already incorporated the use of Bluetooth in their stores.
Free WiFi, mass SMS and NFC (radio frequency that emits a signal when the cell phone is brought close to the product) are combined to enhance the shopping experience and provide personalized attention to each user.
Together with geolocation, all types of companies and stores can increase their visibility by reaching their target with direct and effective messages.
It is a very effective weapon to compete if they get the user to check-in to win something in return, such as a discount on the purchase of a drink or food (the case of Starbucks, Pizza Fusion, Danone) or another product (El Corte Inglés).
If you have a store or company, now you know what proximity marketing can do to increase your sales.
Do you want to know the functionality of our Proximity Marketing Platform?
Try our FREE DEMO
Retailers who have used it have increased profits by up to 8% and have obtained an ROI X 3.
75% of users say they are more likely to shop in these types of stores.
66% say they are more likely to return.